Clifford Chiu
Senior Advisor
Vista Equity Partners, Austin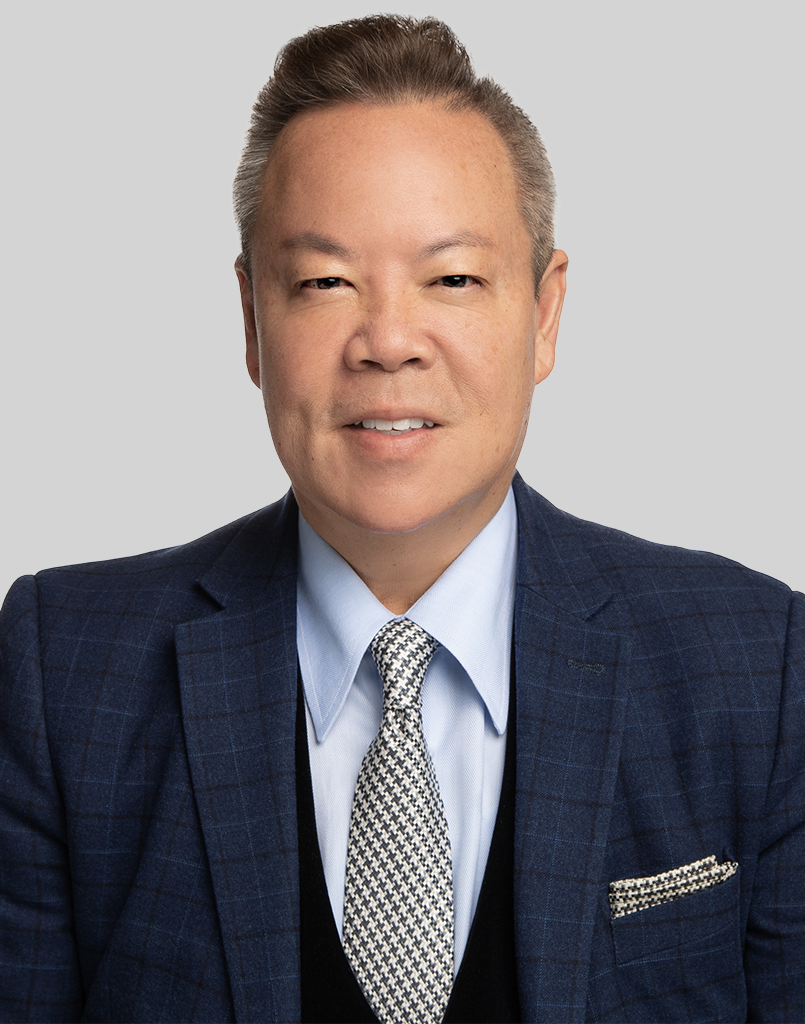 Clifford K. Chiu joined Vista Equity Partners in 2015 as a Senior Advisor to the Firm. Mr. Chiu also now serves as a Senior Advisor to Vista's Executive Committee, the firm's governing and decision-making body for matters affecting its overall management and strategic direction. Additionally, Mr. Chiu sits on the boards of Acquia, Allvue Systems, Apptio, Critical Start, Finastra, LogicMonitor and Securonix.
Outside of Vista, Mr. Chiu is a corporate director and private investment firm senior advisor, as well as a board or committee appointee to government bodies and non-governmental organizations in financial services, enterprise software, data and technology-enabled solutions, healthcare, education, social welfare and the arts located throughout the United States and Hong Kong. He is a member of the National Committee on United States-China Relations, including participation in its U.S.-China Track II Dialogue on the Digital Economy. On July 15, 2022, President Joe Biden announced his intent to appoint Mr. Chiu to serve as a member, Commission on Presidential Scholars.
Prior to joining Vista, he was a partner at Kohlberg Kravis Roberts & Co. (KKR) where he founded and led capital raising and investor relations for the Asia Pacific region. Mr. Chiu has served as a senior advisor to Neuberger Berman Group (and member of NSBH) in Hong Kong, and was a public appointee on the Advisory Panel of Cyberport.hk. He was appointed to the Policy Research Committee and then the Market Development Committee of the HK Financial Services Development Council (FSDC) from inception in 2013 until its January 2019 incorporation, as well as the Investment Committee of the West Kowloon Cultural District Authority from 2013 until his final term expired in December 2020.
With a career spanning more than four decades, Mr. Chiu previously served as a managing director and head of Asian institutional business at JP Morgan Asset Management, and as managing director and head of Hong Kong investment banking and before then co-head of Japan investment banking at Salomon Smith Barney/Citigroup and its predecessors based in New York, Hong Kong and Tokyo. He is a former director and audit committee member of Hsin Chong Construction Group (Hang Seng: 0404.HK), Cambium Learning Group (Nasdaq: ABCD), where he chaired the special independent committee associated with its December 2018 acquisition, the Regulatory Data Corp. until its sale to Moody's Corp. in January 2020, Infoblox, Inc. until its investment by Warburg Pincus in December 2020, Ping Identity (formerly NYSE: PING) until May 2021, TIBCO Software until its September 2022 combination with Citrix Systems and Fusion Risk Management until its majority investment from Great Hill Partners in May 2023. Additionally, Mr. Chiu served as a director of the Hong Kong Hospital Authority's United Christian Hospital and Tseung Kwan O Hospital for over a decade, and as treasurer of the New York City Mission Society.
Mr. Chiu is a director or trustee of the Seton Fund, Greater Austin Asian Chamber of Commerce, Health Alliance for Austin Musicians (HAAM) and St. James Settlement. A lifelong champion of education and healthcare, Mr. Chiu has served on the global advisory boards of the Weingarten Learning Resources Center at the University of Pennsylvania and of the University of Chicago Booth School of Business where in 2015 he was appointed the first "distinguished executive-in-residence" at its Hong Kong campus. Through the Clinton Global Initiative, Mr. Chiu launched a 2015 commitment to action, "K-12 Learning Through Global Connectivity" in language arts and STEM skills. Mr. Chiu also endowed annual scholarships at his alma maters Chicago Booth and the University of Pennsylvania as well as the Hong Kong University Medical School, Pomona College, and the Tuck School of Business at Dartmouth, for which collectively Mr. Chiu is credited for mentoring hundreds of students and alumni. Additional community partnerships for Mr. Chiu include Dell Seton and Ascension Seton Medical Centers in student mental health and underinsured COVID-19 pandemic patients. In 2020, Mr. Chiu's first-ever OpEd entitled "We Must Denounce Hate Against Asian-Americans" was published in the Austin American-Statesman, which inspired the City of Austin, Texas' Proclamation of October 1st as Asian American/Pacific Islander Community Day.
Education
B.S. in Economics, University of Pennsylvania, Wharton School of Business
M.B.A., University of Chicago Booth School of Business