David A. Breach
President and Chief Operating Officer
Vista Equity Partners, Austin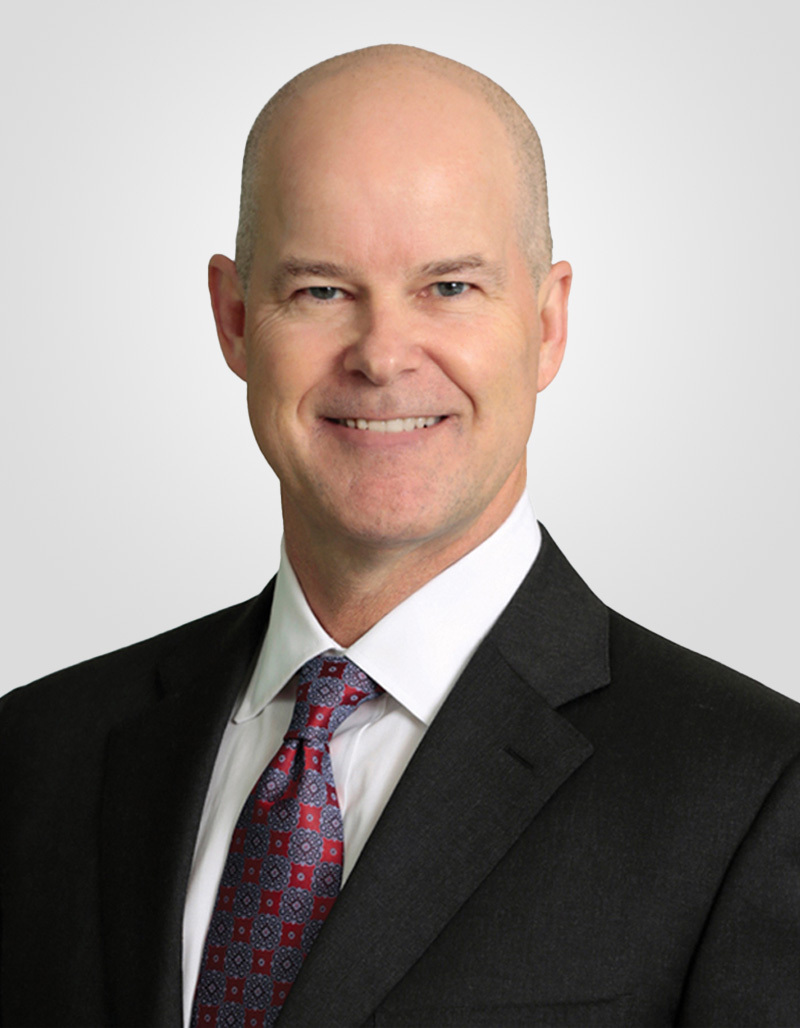 David A. Breach is Vista's President and Chief Operating Officer. He currently sits on Vista's Executive Committee, the firm's governing and decision-making body for matters affecting its overall management and strategic direction, as well as the firm's Private Equity Management Committee and Vista's Private Equity Funds' Investment Committee. Mr. Breach also sits on the boards of Vista portfolio companies EagleView, Jamf (NASDAQ: JAMF), Solera and Stats Perform.
Early Life and Career
David Breach was born in a suburb of Toronto, Ontario, Canada but later moved to southeastern Michigan with his family, where he graduated from high school at 16. Following graduation, he enrolled at Eastern Michigan University and pursued a business degree with a concentration in sales and marketing while working full-time as a sales representative. Mr. Breach subsequently attended law school after graduating undergrad, first attending Detroit College of Law and later transferring to the University of Michigan Law School, where he was a member of the Order of the Coif.
After graduating from the University of Michigan in 1994, Mr. Breach took a job at Honigman Miller. There, he worked in corporate law, representing mostly private equity firms. Prior to joining Vista Equity Partners in 2014 as its Chief Operating Officer, Mr. Breach also worked as a Senior Corporate Partner with the law firm Kirkland & Ellis, where his practice focused on the representation of private equity funds in all aspects of their business. While at Kirkland & Ellis, Mr. Breach was a member of its 15-person global executive management committee and was a founding partner of its San Francisco office. During his tenure, Kirkland's Northern California practice grew to over 250 employees. He also earned recognition as "Law 360 MVP of the Year" for private equity in 2013, as well as a Chambers "Tier 1" rated lawyer for private equity mergers and acquisitions in 2011.
Publications and Events
Throughout Mr. Breach's career, he has been a thought leader in the legal and investment communities. He's offered his insights as part of Investment Magazine's "Market Narratives" podcast series, and he joined the Wall Street Journal Pro podcast series, "WSJ Special Access" to discuss how Vista's differentiated approach to enterprise software investing begins with an inclusive and rigorous approach to talent and recruitment.
Mr. Breach has been a speaker at several conferences throughout his career, most recently at the RFK Compass Winter Investors Conference, the Milken Institute Asia Summit and the Milken Institute Global Conference, where he also spoke with Bloomberg's Sonali Basak on the opportunities for private investors in the public markets.
Charitable Giving and Memberships
Mr. Breach is proud to support several organizations, many of which help to expand educational opportunities for those who need it most. For example, he is an active donor to the University of Michigan. In 2017, Mr. Breach and his wife established the David A. and Emily A. Breach Law School Scholarship Fund, which is a $1 million need-based scholarship often given to students from socioeconomically disadvantaged backgrounds or those who already have student loans. He also contributed to a Law School building project. Altogether, over $4,000,000 was collected from Michigan Law alumni partners and retirees at Kirkland & Ellis for the project.
Most recently, Mr. Breach committed $5 million to the University of Michigan Law School to permanently endow the David A. Breach Deanship. This deanship acts as a discretionary fund for the dean of the school to use toward initiatives that advance the University of Michigan Law School mission, as well as educational and research priorities.
Mr. Breach is also a member of the San Francisco Advisory Board for Sponsors for Educational Opportunity.
Education
B.B.A. in Marketing, Eastern Michigan University
J.D., University of Michigan, magna cum laude, Order of the Coif